|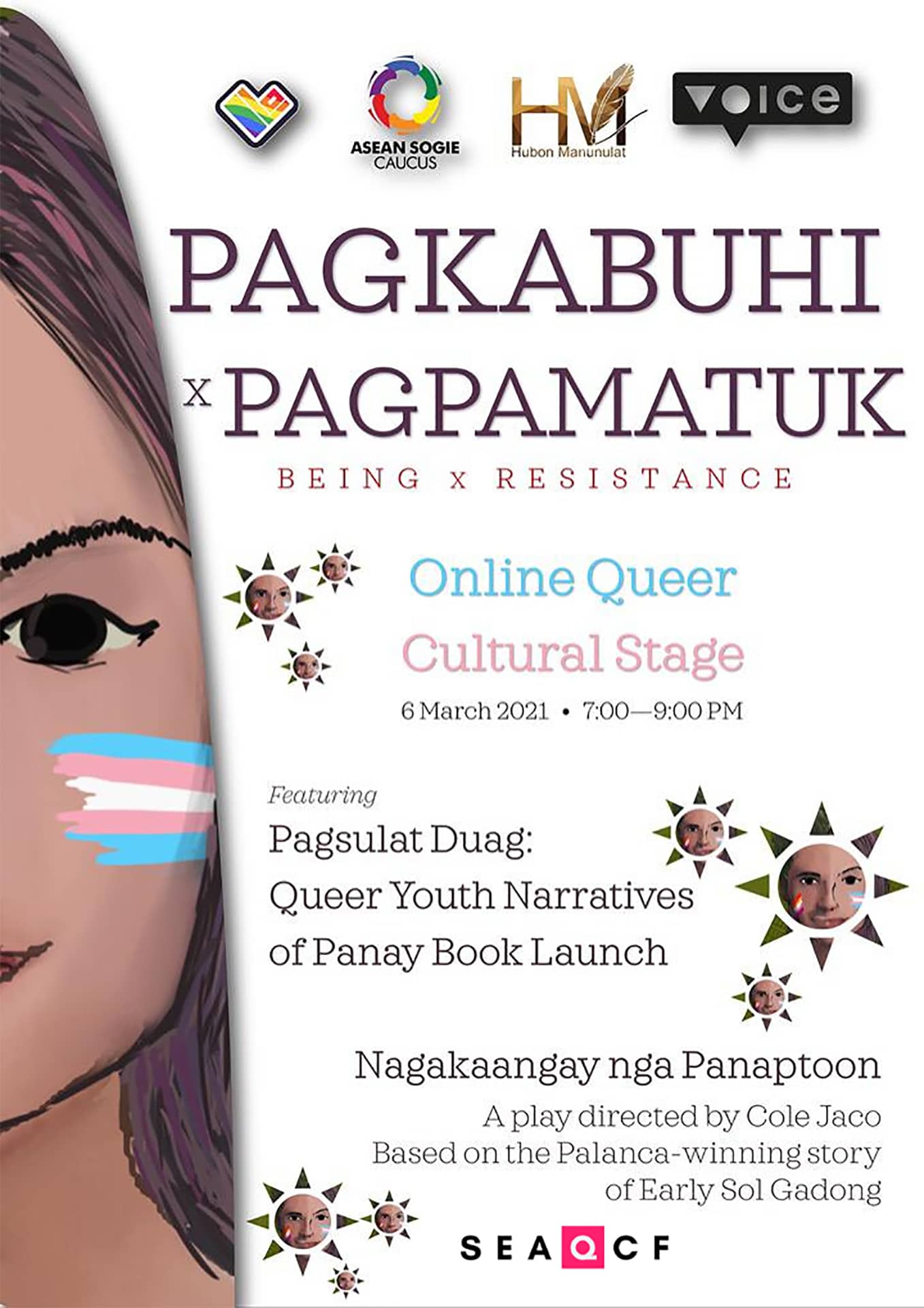 PagkabuhiXPagpamatuk, which means 'BeingXResistance', is a queer cultural festival showcasing different performances of the lived experience and continuing resistance of queer Ilonggos in Western Visayas. The event will also feature the book launch of 'Pagsulat Duag: Queer Youth Narratives in Panay'. The event also features Nagakaangay nga Panapton, a play written by Early Sol Gadong and directed by Cole Jaco.
Watch it live on March 6, 7:00 p.m. GMT+8 here: http://bit.ly/Pagkabuhi
It will also be livestreamed on ASC's FB page.