|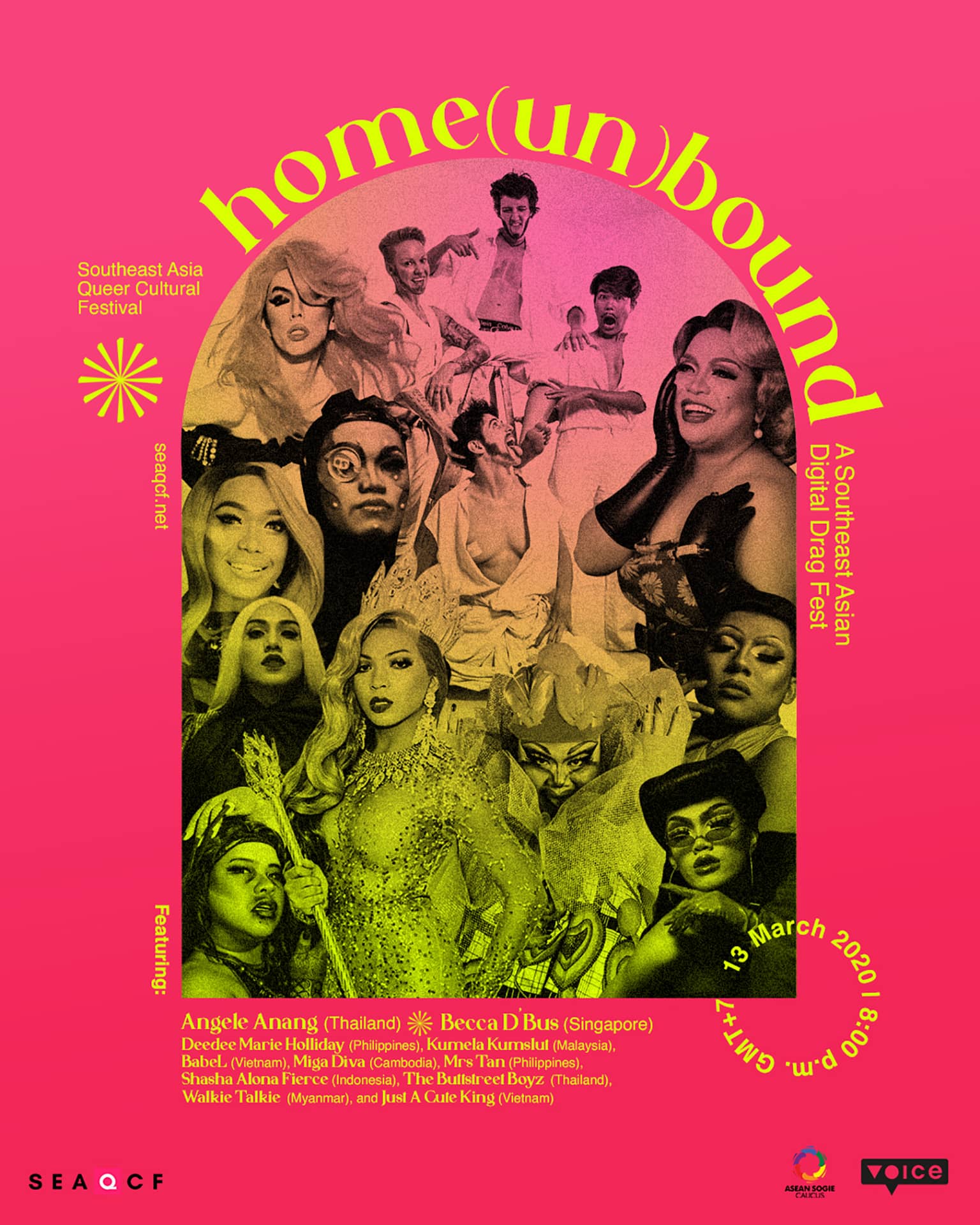 A digital drag show from our homes to yours, featuring drag artists from all over Southeast Asia! As many people in the region navigate confinement amidst the pandemic, we explore how the diversity of our gender identities and expressions have been confined into strict binaries, and how drag as a queer art form allows us to break out of these. The drag show also explores how drag can reimagine the region we call home: Southeast Asia. It is about coming home to a region where we belong!
Directed by: Rhadem Musawah
Hosted by: Becca D'Bus and DeeDee Marie Holliday
Featuring: Angele Anang (Thailand), Becca D'Bus (Singapore), Deedee Marie Holiday (Philippines), Kumela Kumslut (Malaysia), BabeL (Vietnam), Miga Diva (Cambodia), Mrs. Tan (Philippines), Shasha Alona Fierce (Indonesia), Buttstreet Boyz (Thailand), Walkie Talkie (Myanmar) and Just A Cute King (Vietnam)"