Performance Art |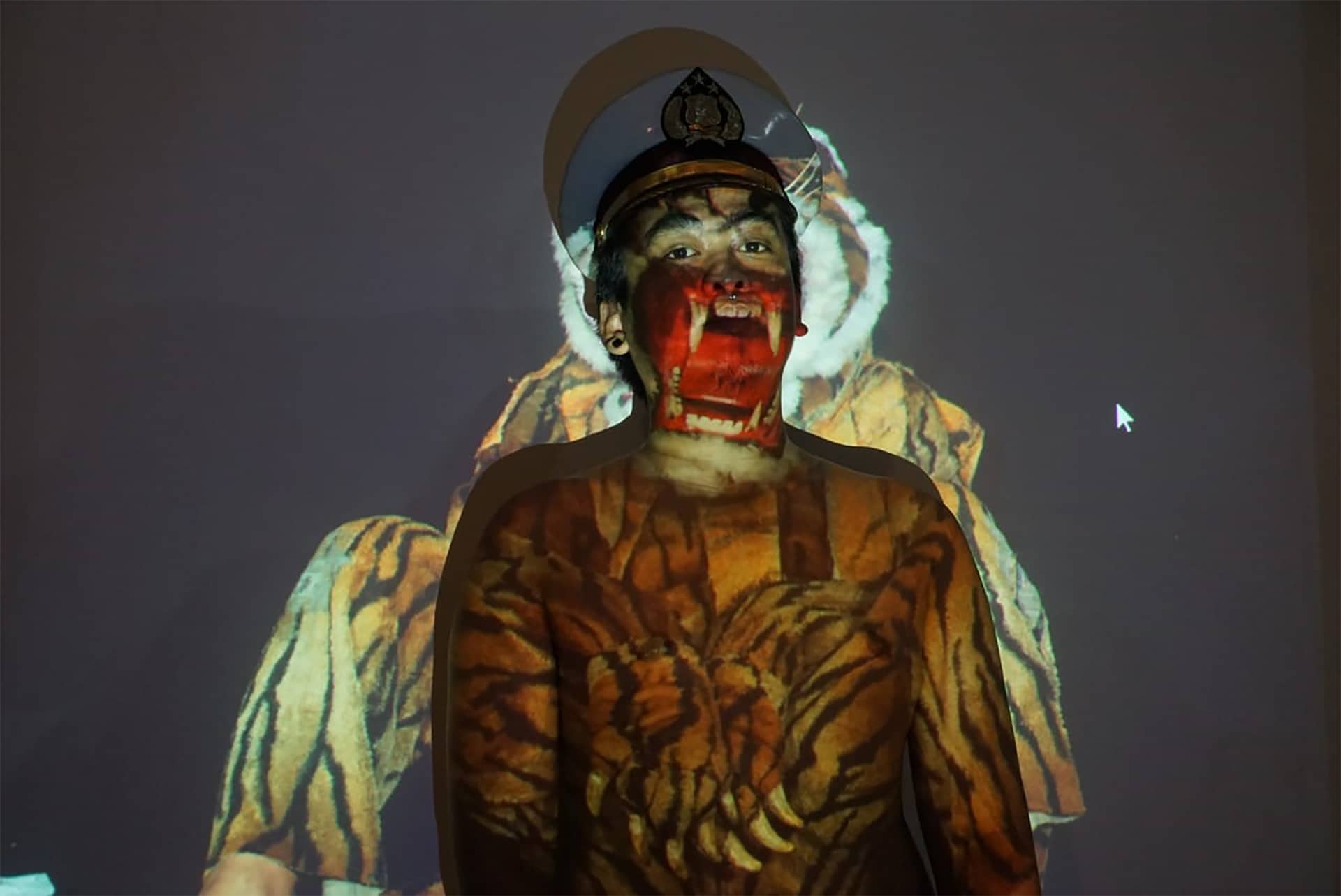 Whenever I say, "Hello, my name is Tamarra!" the question I often get is, "is that your real name?" Dissatisfied with the answer I give, they follow up with "are you male or female?" and "have you changed your sex?", which often continue to questions about my sexual orientation. Whether they are curious or it's just as a joke, this is obviously very disturbing.
Before I decided to leave my hometown in Tasikmalaya, West Java at the age of 17, there was not much I could do in determining my freedom as an individual. My penchant for playing dolls, wearing my sister's brocade dress, and secretly playing with my mother's make-up collection, as well as my almost all-women friendship circle, was considered unnatural by my late father. It was not uncommon for my father to visit a shaman or kiyai (religious leader) to change my name so that such unnatural behavior is no longer my doing. Dodi, Suherlan, Ahudin, Asep Muloh, and finally, Adam Muloh, were the names I remember they used to identify me.
In 2008, I decided to choose Tamarra as the name I would use. Beyond identity or how I identify myself, it's also an attempt to strengthen my rights as an individual who has the freedom to make choices in all aspects of my life. Whether the choices are considered trivial or complex as I have to go through the bureaucracy and laws that apply in Indonesia. Such as the bureaucracy and laws that I am currently struggling with; to change my name legally.
Tamarra, commonly known as the name of a woman, also expressed my curiosity over the unique naming system both in various regions in Indonesia that have a variety of cultures and in other parts of the world. Since when do names belong to certain sex and gender? Is the naming system in Indonesia related to colonialism? I don't know! To be clear, Tamarra is the name I chose with great consciousness of all the consequences which I will gladly accept throughout my life.
This legal name changing also strengthens my efforts in decolonizing gender in Indonesia which I strive to do through the practice of pilgrimage to non-binary people in various regions in Indonesia. One of them is the Bissu group that has been my community focus since 2016 until now. And I have been carrying these efforts to non-binary people in Ludruk traditional performance in Jombang and Mojokerto, East Java since the end of 2019.
I made these efforts on the basis of fulfilling the right to a decent life in my own homeland which is said to have been independent since 1945 from the colonies. But what does true freedom mean to me and other non-binary people? What does freedom mean when the customary land of the Bissu alone was seized and became the ground on which public service buildings were built in the name of development? What kind of development whose foundation shed the blood of its own citizens? In 1950-1965 they were forced to be men, their heads shaved, murdered and their heirloom houses burned along with the traces of their history. Atrociously, it's all done in the name of religion and facilitated by the state! What does independence mean if fundamental needs such as clothing, food and homes alone are difficult to meet? Ah, not to mention, getting an ID card (KTP) is also difficult.
"Hello, my name is Tamarra!" will be performed live before a national monument that commemorates the political victory of Indonesian republican forces against the Dutch colonizers. I choose this monument as the backdrop of my declaration against the silencing of voices deemed as the "Other" in demanding the fulfilment of fundamental rights as equal citizens.
The performance will last for 30 minutes where the chant of "Hello, my name is Tamarra" ("Halo, nama saya Tamarra") is repeated as a declaration to uphold my identity that is continuously "uniformed" by Abrahamic religions introduced by the colonization and lauded by the government today. Safari costume adorned with striped and heart-shaped print on bright colors that I designed is used to serve a symbol of diversity as pronounced by the national motto of Indonesia: Bhinneka Tunggal Ika (unity in diversity), as a form of defense with overflowing adoration.
---