Digital Exhibit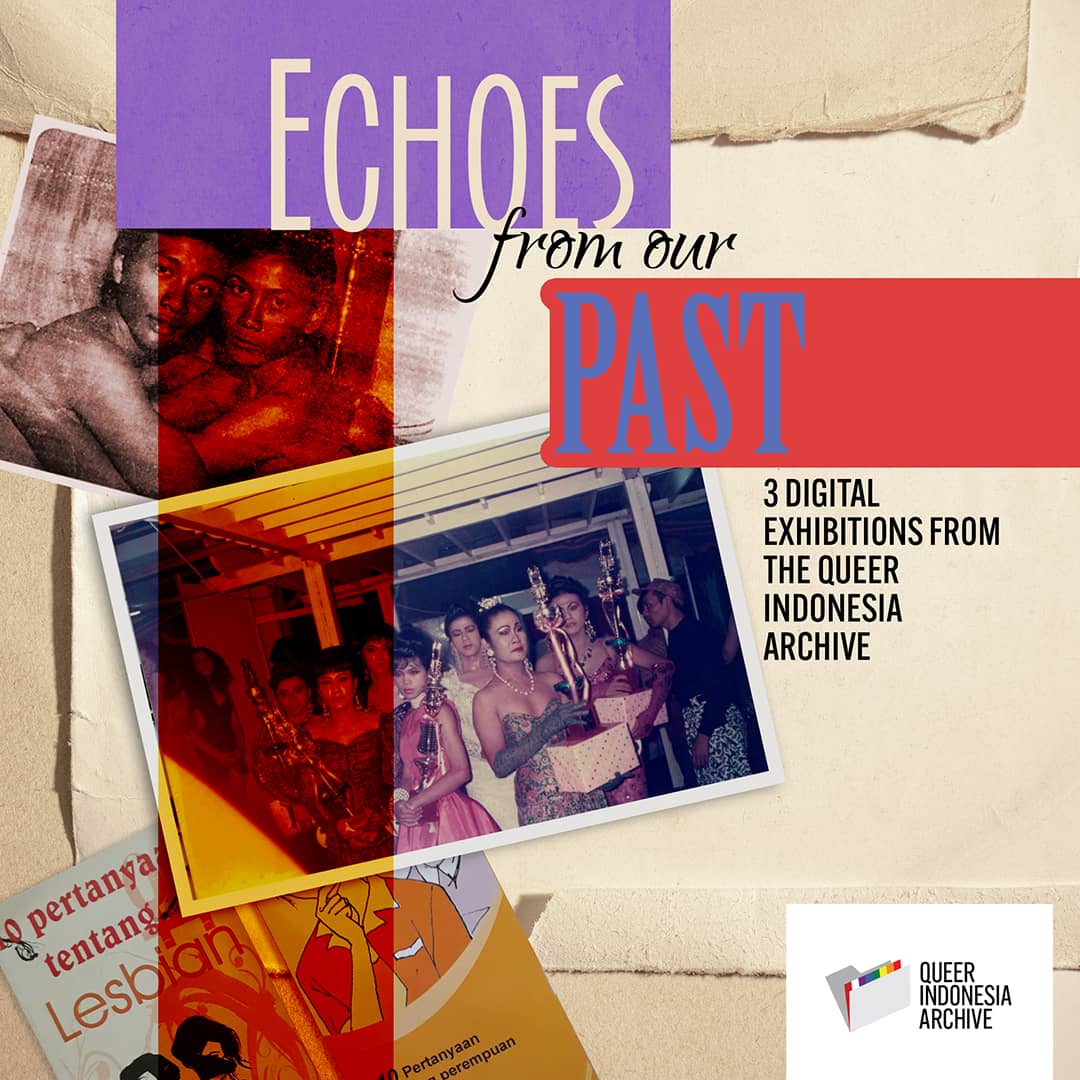 Indonesia is facing a time when the lived experiences and narratives of queer* people are being challenged, erased, and delegitimized in the national collective memory. The echoes of our collective past continue to fade whilst the institutions built to preserve them continue to ignore and erase us. Queer Indonesia Archive (QIA) presents a response to this challenge through the collection, preservation, and celebration of the collective memories of queer Indonesian communities.
Through the creation of these three digital exhibitions, QIA invites viewers into the archive, and into a digital repository of the collective memory of our communities. It is hoped that through the exhibition, the queer communities of Indonesia and the wider ASEAN region can connect into the shared histories of their predecessors. By fostering connection and diversifying the memories and histories that are made public, we hope to challenge existing misperceptions about Indonesia's queer past and help slow the fading of the shouts, tears, songs and battlecries of our shared pasts and collective struggles.
QIA hopes that these exhibitions will support further exploration and interrogation of the use of both queer and LGBT as terminology for our communities, and allow some insight into the creative and expansive use of language and identity markers throughout our communities and our history.
*It's important to note that QIA uses queer as a broad and inclusive umbrella term to indicate our interest in objects that reflect the experience of sexualities, genders and gender expressions deemed non-normative by current dominant cis and heteronormative discourses in Indonesia. The term does not adequately capture either the gender or sexual diversity that exists across Indonesia, nor the role this diversity has played in the numerous cultures across the archipelago.
---