|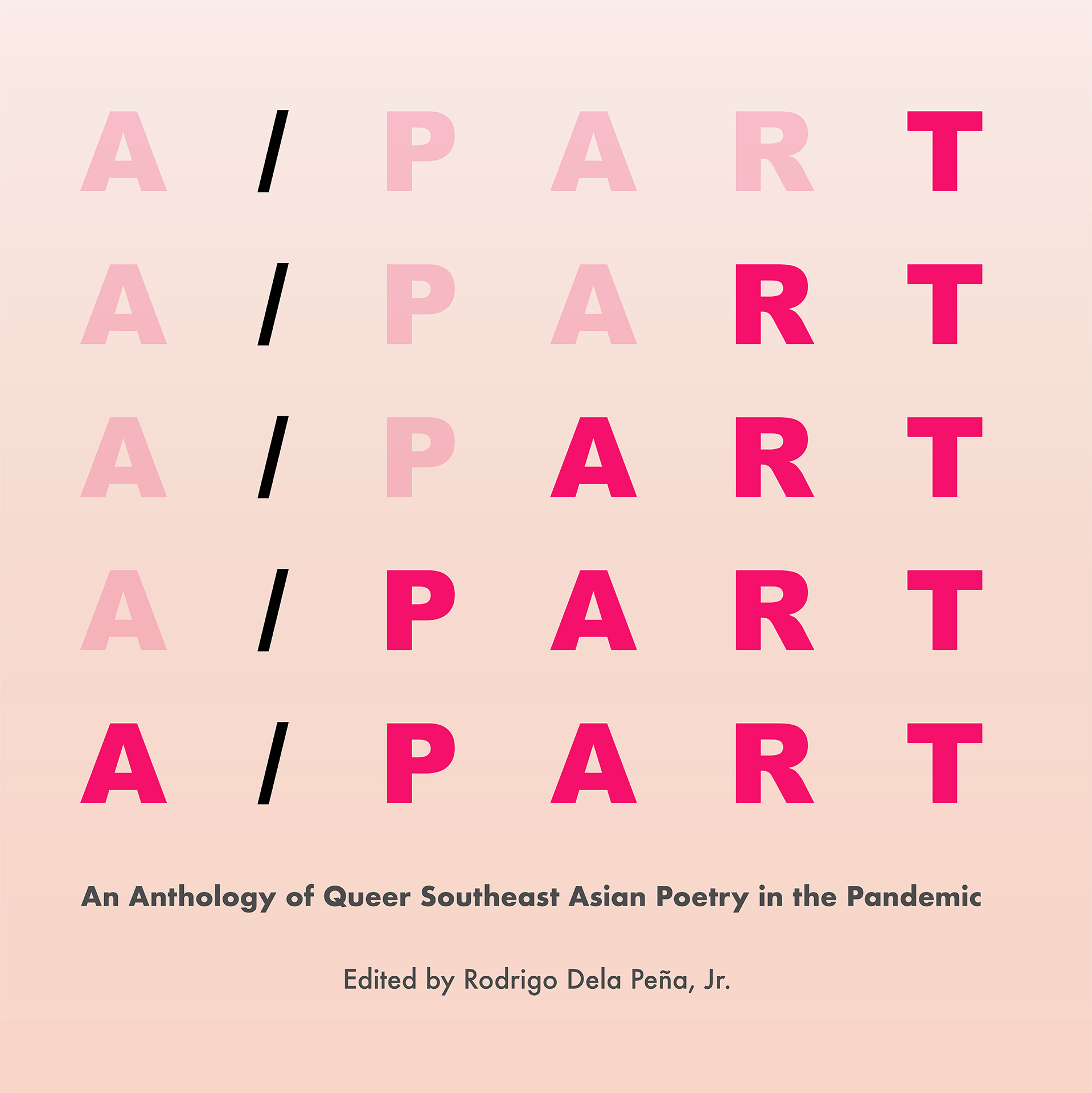 A reading of poems included in A/PART: An Anthology of Queer Southeast Asian Poetry in the Pandemic. The reading will be hosted by the anthology editor Rodrigo Dela Peña, Jr. and will feature poets from all over the region, including Aeoald Xerne Beuel, Andrew Kirkrose, Desmond Kon Zhicheng-Mingdé, Eroheizst, Fajar Zakhri, Jhoanna Lynn B. Cruz, Jose Luis Pablo, Kendrick Loo, Lune Loh, Mark Anthony Cayanan, Miguel Barretto García, Nerisa del Carmen Guevara, Ng Yi Sheng, Nguyen-Vu Viet Anh, Steno Padilla, and Stephanie Dogfoot.
Watch it live on March 6, 11:00 a.m. GMT+8 here: https://bit.ly/APARTPoetry
It will also be livestreamed on ASC's FB page.
ACCESSIBILITY NOTE: Sign language interpretation (International Sign) will be provided.